Rosario Parrinello
Founder, CEO and Art Director of Made a Mano
After almost 40 years of study, research and creativity, Rosario Parrinello, entrepreneur careful of ceramics arts and guardian of Mediterranean cultures, created in 2001 the Made a Mano, a company that is distinct and specialized in working or processing of the clay and lava stone. The company was founded in Caltagirone – Sicily – a city with over 4000 years of history for the production of ceramics, it is located approximately 60 km from the Etna volcano, unique and exclusive source of all production of products made of Etna lava stone.
The exclusive collections Made a Mano are the result of a renowned tradition and artistic experience of its founder who has managed to combine the designs, colors of the Mediterranean with the best expressions of Oriental and African civilizations in order to project realizations of absolute minimalism typical of civilization of northern Europe, all to give great prominence to the materials used. 
The stone, natural or ceramized is the lava stone, the decorations are made freehand, the colors, applied with a brush, are made with ancient techniques, each tile or artifact that comes out of the Made a Mano labs, is a concentration of research and emotions.
Made a Mano is the result of a cultural mix that finds its expression in the heat of the oldest matter. All production is based mainly on lava stone of Etna volcano, with which fails to achieve a variety of refined products such as tiles, countertops, table tops, sinks, bathtubs, furniture for both indoor and outdoor use.
The Made a Mano in recent years has been distinguished by the continuous and ever more intense collaboration with great designer and leading globally famous for their productions. Always Made a Mano was able to transmit and maintain collaborative relationships both artistic and commercial, in different countries of the world, creating and realizing, more and more products of great artistic taste and respecting the traditions of the host country, to the point to have commercial references in different cities of the world. 
We are proud to live in Sicily, land of a thousand contradictions, a hundred cultures and millenaire arts, such as hand made ceramics, the decoration and glazing, home to a large volcano called Etna
Etna, "a 'Muntagna" one of  ancient volcano, still in full activities, which turns the sky in white with his smokes.
ETNA, pouring magma, destroying everything in their passing, and only after centuries of cooling and become "our lava stone", unique, inimitable, it is rich in silica, the only suitable to be processed for decoration and final glazing.
Lava stone quarry, block selection
Lava stone block sawings in to slabs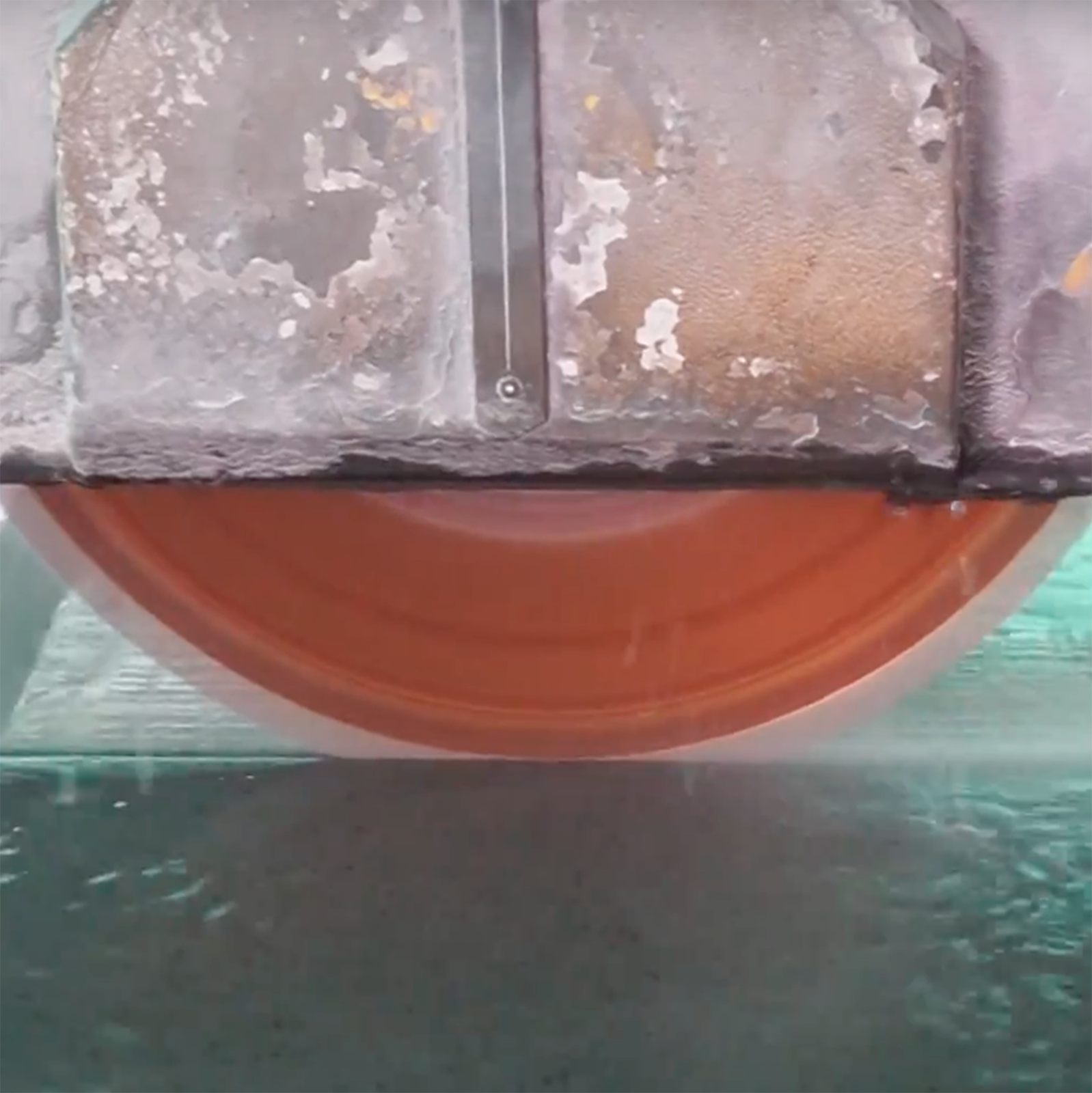 Lava stone Slabs process to "cut to size"
Free hand drawing is the most complex and difficult technique. It involves drawing the decoration by hand using only a pencil and then filling it of color by brush.
Hand printing or technique of mask is similar to the silk-screen printing technique, but it uses a mask that reproduces the design which is placed on the object. Colors are applied with brushes.
Silk-screen printing is a simple technique that reproduces the decoration through the stencil on slabs or on tiles before cooking. Colors are filtered through the woven mesh of the stencil on the tiles with the aid of a spatula.